Florida Quality Roofing was contracted to re-roof an industrial warehouse. The property was about 200 squares with a built-up gravel roof. After inspecting the roof and meeting with the property manager we recommended a single-ply TPO flat roof system. Specifically we installed a GAF EverGuard® TPO 60 mil thermoplastic polyolefin single-ply membrane system which has been engineered to provide superior long-term performance and enhanced durability. Strong, flexible EverGuard&reg TPO 60 mil membrane is suitable for use in all types of single-ply systems: Mechanically Attached, Fully Adhered, and Ballast Applied. For this property we used a fully adhered installation process.
Compared to other heavy-duty single-ply EPDM, PVC and TPO membranes, GAF EverGuard® TPO 60 mil roofing membrane provides the benefits of all three materials in a single membrane: low installed cost, heat welded seams, white reflective color, and no liquid plasticizers.
Florida Quality Roofing completed this project in October 2012 in North Miami Beach.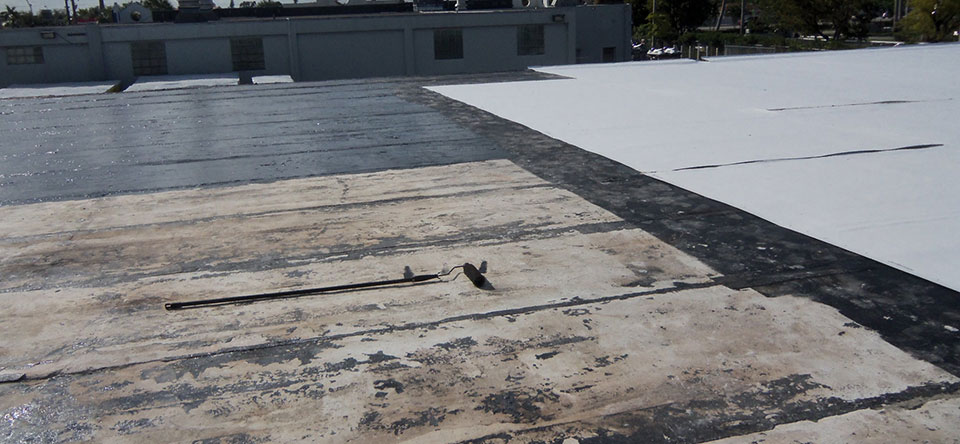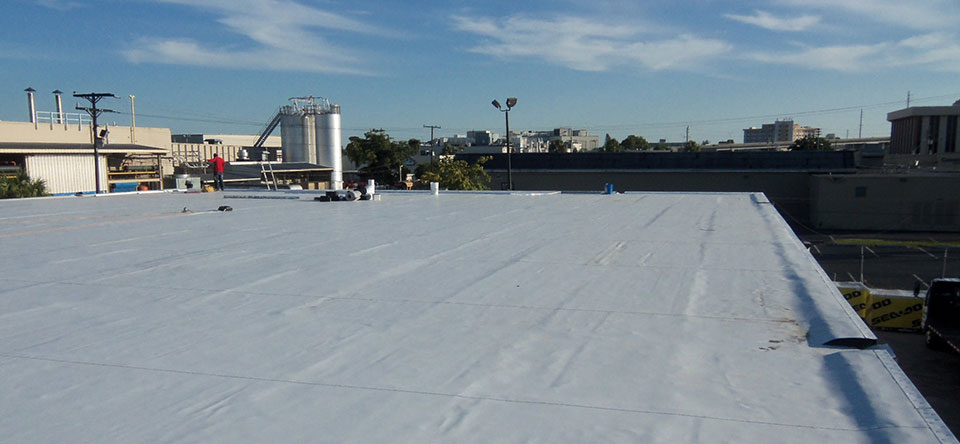 A cool roof is one that has been designed to reflect more sunlight and absorb less heat than a standard roof.

LIFETIME, LIMITED TRANSFERABLE WARRANTY
Warranties may be transferred should the property be sold.

We offer a variety of options that are cost effective to help you make the BEST choice for your needs.

CLASS A FIRE-RESISTANCE RATING
Class A is the highest rating, offering the highest resistance to fire