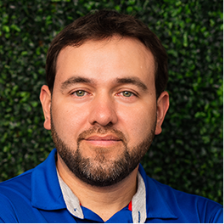 German Duarte is a second generation licensed roofing contractor who was inspired by his father's strong work ethic and ideals to simplify the roofing experience. After attending Florida International University, German attained his roofing license and started Florida Quality Roofing, Inc. He and his father worked together when the company first launched in 2002. After his father retired, German continued to grow and expand the company.
This year German celebrates 19 years as the president and owner of Florida Quality Roofing, an accomplishment that can be attributed to his unyielding commitment to offering honest quality services. German is accessible and hands-on, overseeing our roofing teams on all projects. German's greatest satisfaction is to be able to continue his father's work.
Personally, German is a car enthusiast and enjoys learning how things are made. On his bucket list, he wants to visit the car manufacturing plants in Germany.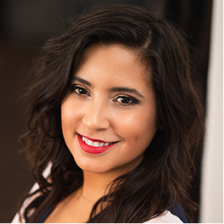 Stella Amador is a Business Management expert who joined Florida Quality Roofing in 2011.  Stella graduated from Nova Southeastern University with a degree in Psychology. Prior to joining Florida Quality Roofing, she was the Managing Director and Public Relations Manager for a multi-state law firm.  Her background in Marketing and Business Development has been essential to the growth of Florida Quality Roofing as a leader in the industry. Her attention to detail and passion for business have elevated the standards of the roofing profession.
Although Stella is passionate about business, as the daughter of a Jazz Musician and granddaughter to an Artist, her childhood was filled with both. She has an eclectic musical taste ranging from Jazz to Hip-Hop. Among music, she enjoys travel just as most of us and before joining Florida Quality Roofing she went on a "working holiday" in Sydney Australia.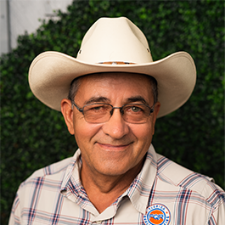 Justo Duarte is the proud father of German Duarte. He has been roofing since 1983, and introduced his son to the noble trade that is roofing. He watched German start Florida Quality Roofing in 2002 in Orlando. Although Justo semi-retired in 2006, his love for roofing and relentless spirit has kept him active in Florida Quality Roofing. His role as mentor to our production team is invaluable. He is always smiling and keeping morale high among our crews. Justo frequents projects in order to assist with quality control as well as ensure all safety guidelines are being followed.
Duarte Sr. is passionate about road trips, he's traveled from Miami to Central America, most recently doing a cross country trip from California to Florida with his daughter.  His ultimate trip is to go from Alaska to Patagonia (The southernmost tip of South America).
Josselyn Duarte is German's sister who also grew up around roofing. However, her studies took her in a different direction, she graduated from the University of Florida with a degree in Hospitality Management. A traveler at heart, she has lived in Europe and most recently was working in the Bay Area in San Francisco. After years away she has returned to South Florida to be close to family, give birth to her first child and to join the family business.
Her vast experience in client services will continue to elevate FQR's commitment to excellent service. As Client Happiness her priority is to communicate with clients throughout the entire roofing process and ensure client satisfaction.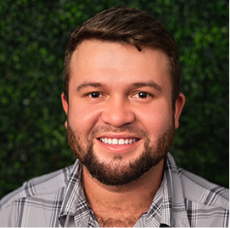 Vincent is German's cousin, no surprise as we're a family company. He graduated with a degree in Agricultural Engineering, specializing in the development of social projects for low income farmers. He worked in his field for over 6 years in Nicaragua where he was a consultant to farmers to help improve production and in turn also improve their quality of life.
Vincent joined the Florida Quality Roofing Team in 2016 as our Assistant Production Manager, where he uses his prior training and experience to help run our projects and teams smoothly while maintaining our standards of quality workmanship. We look forward to seeing Vincent reach and exceed all of his goals professionally and personally.